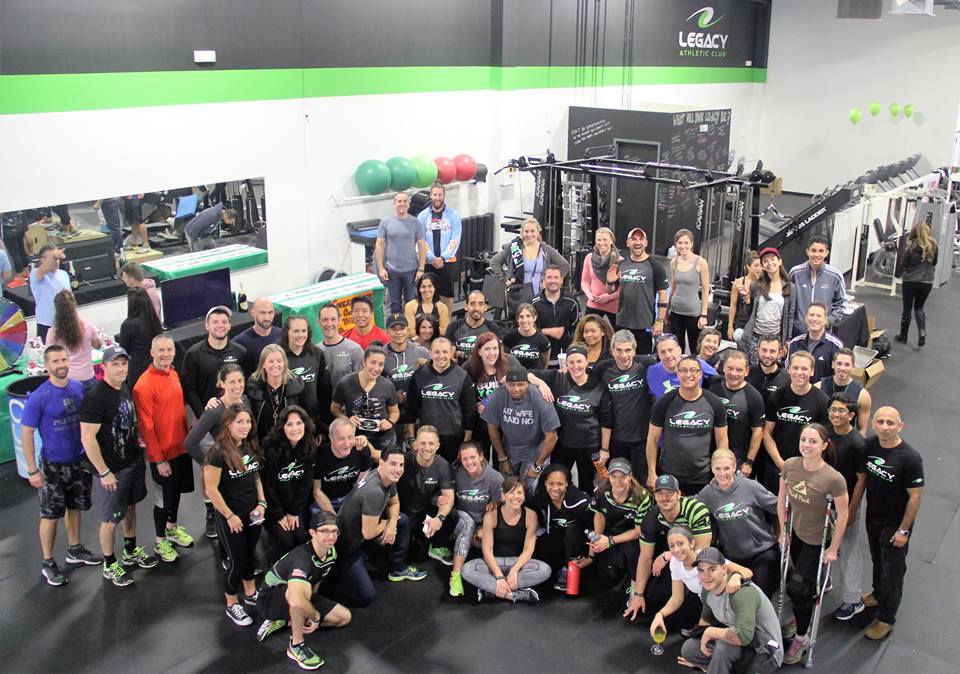 With so many exciting things coming up, I've taken the advice of close friends and mentors to reflect on the greatest years of my life so far. It would take me weeks to talk about every person and moment that I cherish, but a Facebook post will do for now.

I started ProMethod (aka: Legacy Athletics) in 2015 to bring people together and inspire them to get the most out of life. Our incredible team has achieved so much over the years, and now we have our sights set on even bigger goals. Our family is growing with smart, talented people who will help steer this ever-evolving ship in the right direction. I started off dedicated to improve one client's life, which turned into me opening Legacy and helping thousands of people (and I won't stop until I can affect millions of lives around the world in a positive way). More on that later–Stay tuned!
I am so unbelievably lucky to have the best parents and supportive family who made it possible for me to attack my goals and continue to live my life with no regrets. I was pushed to never give up, and learned so much from my incredible family, friends and girlfriend (at the time) throughout the years. I am so unbelievably grateful for every person who has walked through our doors, from members who have become best friends, employees who I admire greatly, even to those that doubted me. We tend to become who we surround ourselves with, and these blessings in my life definitely shaped who I am. Every day I wake up motivated to make all of these people proud, and make sure they know the positive impact they have on my life will never go to waste.

Now, incredibly, people ask me for advice all the time. My response is always pretty simple. Life, business, relationships, are a lot easier than we think. We have to stop complicating all of it. Don't believe that your problems are worse than anyone else's. Be grateful for the good and the bad times – the struggles and the wins. Never give up on something just because society's norms tell you you can't or. Don't let someone make you believe you can't do something. Decide to do the things that make you happy, and then DO THEM. Stay open minded and always be willing to learn. Define what fulfillment means to you, and don't get distracted by noise. Don't forget to celebrate your wins along the way, small and large! Stay humble, work hard, never give up, and you'll get there.


Be grateful every day that you can breathe, see, touch, feel, and spend time with loved ones, and don't wait too long to show your gratitude towards those you love. Don't be an agitator. Don't be selfish. Help others out without looking for something in return - not everyone is as lucky as you!


Life is about making an impact in the world, seeking fulfillment, living your passion, exploring every opportunity, and not being afraid of taking it close to the edge sometimes. That is where the most exciting and unforgettable stuff happens!


A big thank you to all of you!


In summary, don't let life just pass you by, BUILD YOUR LEGACY!

GymWisely.com