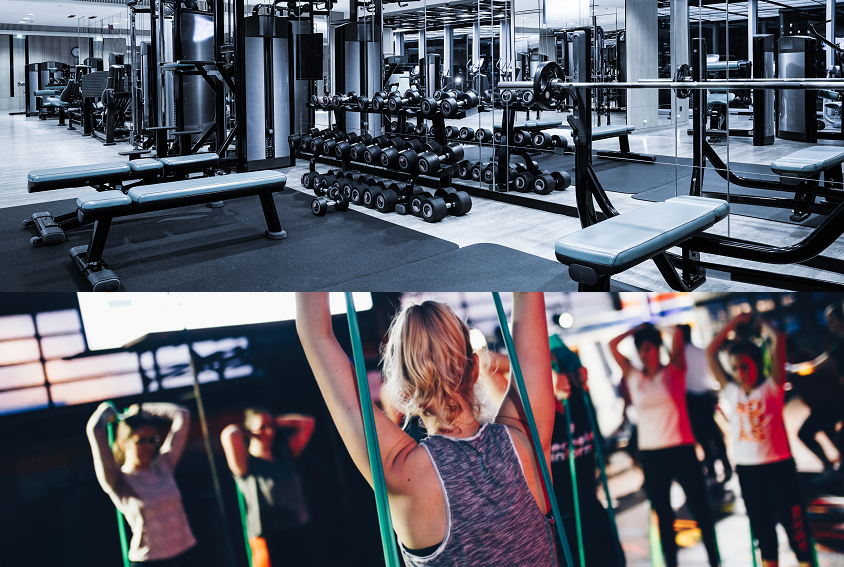 Prepare to Reopen NOW

To Fitness Club owners and executives, it probably seems like this Pandemic will last eternally.

The fitness industry, like so many others is in a state of dormant chaos.

It will come to end at some point however, hopefully sooner than later for everyone's sake, and owners need to be prepared. The first stage for owners and execs was and is to work through staffing, vendor, facility, legal and financial conerns. If you're still reading this, it's time to plan the reopining startegy. Lot's needs to be done on cleaning, setting new rules, moving to a hubrid virtual model etc. Studios will need to complete re-think the business model as social distances completely undoes their strategy. This artical will focus on what to do for both Gyms and Studios to thrive from a member perspective.

Online tools are wonderful, but nothing can fully replace the gym and studio experience and real interactions with fellow fitness enthusiasts. Looking forward, when things do return to "the NEW NORMAL", we can expect a surge back to the brick and mortar from those eager to get back into a routine, try new things, adjust to new income levels and look to replace some of their memberships from clubs that unfortunately may not make it through this crisis.

While we do expect a surge back in memberships to begin as soon as Gyms and Studios reopen, memberships will probably not reach pre-virus levels for some time as many people will be reluctant to re-enter areas of close human contact.

So, what should your club(s) be preparing to do?


Maximize revenue from members that do return to brick and mortar locations

Retain the members you have and the new members you get

Convert people to membership based, recurring revenue plans

Do NOT cannibalize your own business by selling services at rates that will not sustain your business model

Create new revenue streams

Be smart with your marketing and advertising budgets! Everyone is going to be putting money into the same marketing efforts to achieve the same results… Don't dig a bigger hole just to stay on par with your competition. Of course, you do need traditional marketing, but your efforts should go above and beyond traditional paid marketing spends, incorporating free effective marketing strategies as well.

Start preparing NOW so that you are ready to go whenever the green light is given
How can GymWisely.com help with ALL of these at ZERO cost and ZERO risk?

GymWisely.com sells existing club unlimited memberships to the general public for FREE for the first 6 months after partnering with us starting on the day clubs reopen.

In addition, GymWisely creates, markets and sells Supplemental Recurring Memberships (4,6,8,12,15 visits per month) at prices agreed upon by GymWisely and each individual Fitness Club or Brand. These memberships would only be sold to people that are not currently members of the club selling supplemental memberships but are members of other clubs. This creates a "no risk of cannibalization" scenario for any fitness club.

How does GymWisely address all of the items above?


MAXIMIZE REVENUE: For those fitness enthusiasts that return to brick and mortar, GymWisely allows them access to an unlimited memberships which opens the door to our exclusive supplemental memberships targeting the truly engaged audience. This allows fitness clubs to generate an additional revenue stream from engaged fitness enthusiasts that would otherwise not be available.

RETAIN MEMBERS: If your members do decide to go elsewhere, GymWisely can offer them a Supplement Membership once we verify the members new membership. His keeps them coming back and leaves the door open to convert them back in the future.

RECURRING REVENUE: GymWiselys memberships are reduced visit, reduced price recurring memberships that reset every 30 days.

NO CANNABOLIZATION: GymWisely ensures that our Partners do not distract from their core business by excluding our Partners unlimited members from purchasing a supplemental plan. We also ensure that Supplemental Members maintain their unlimited memberships.

NEW REVENUE STREAMS: GymWisely creates NEW REVENUE STREAMS in addition to our Partners already existing revenue with no way of effecting current memberships and revenue. We are simply adding value.

MARKETING BUDGET: GymWisely cost's nothing to use. At the very minimum we are a free marketing tool. At the maximum GymWisely is a tremendous membership and revenue generator.

RISK FREE: Fitness clubs OWN these memberships and GymWisey the marketplace, That means pricing, revenue to Partners, terms of the memberships are all OWNED AND DECIDED ON by the clubs themselves. GymWisely provides guidance using internal algorithms but ultimately, clubs decide on all memberships parameters and can alter them whenever they wish. Additionally, clubs can easily unpublish plans and stop selling at any time.
Interested in learning more about how GymWisely.com can help your club(s) prepare to reopen? Set a quick 15-30 minute call with us on our calendar here: GymWisely Information Call Calendar. Trust me – it's worth it!

The industry will prevail and we will get through this!